L.A. Dies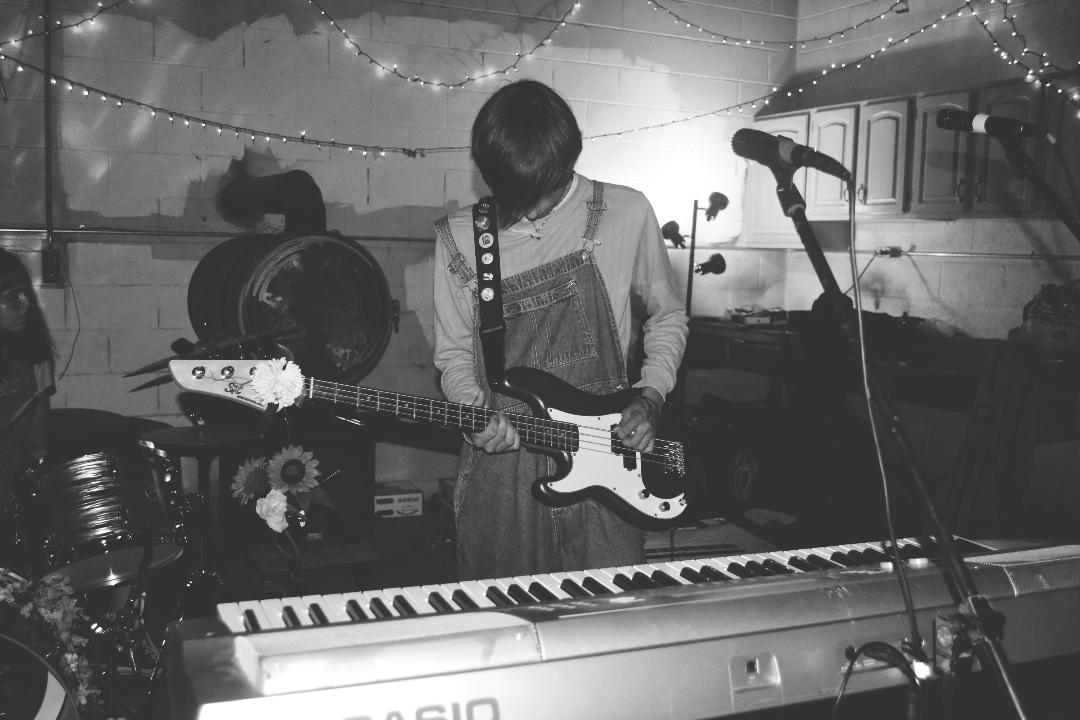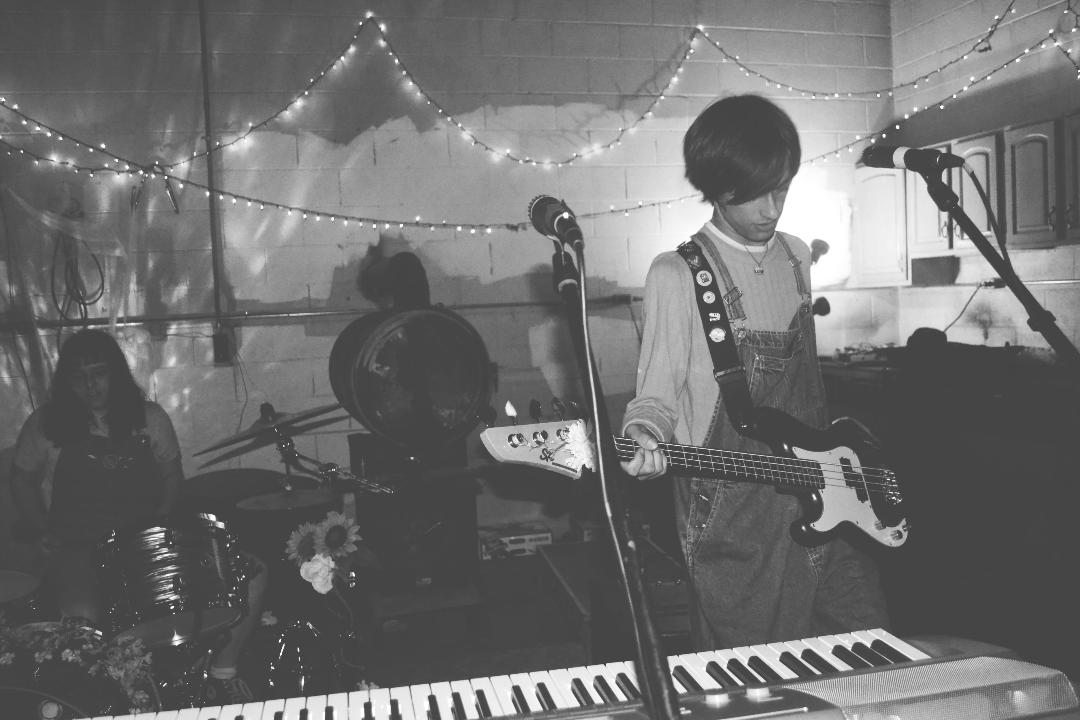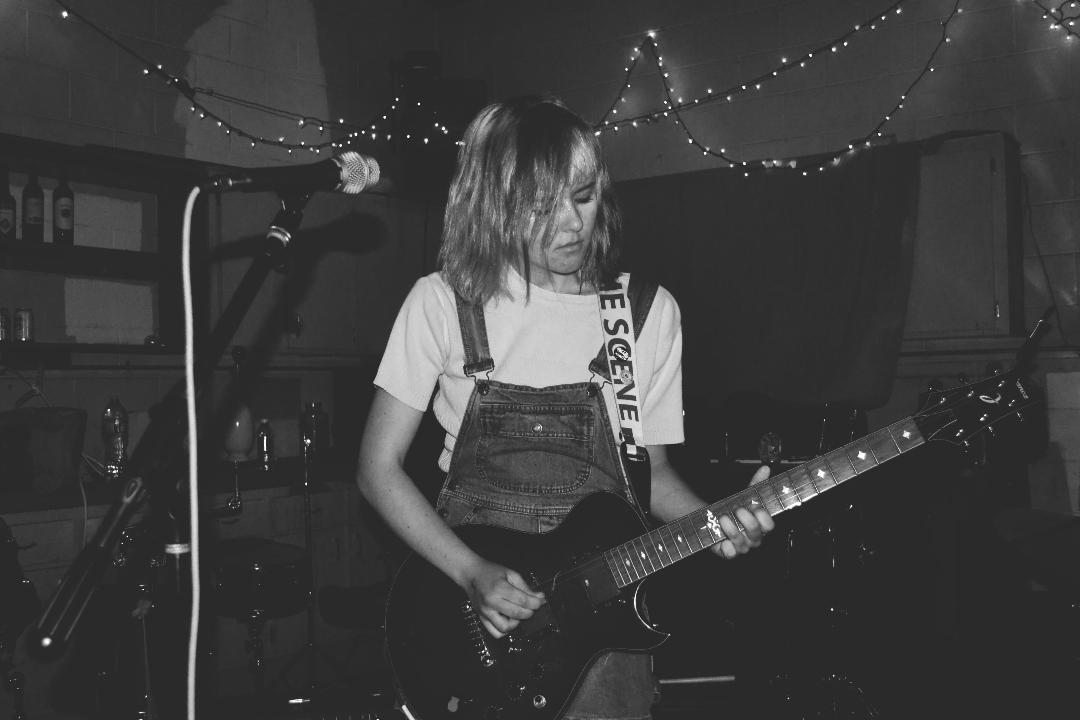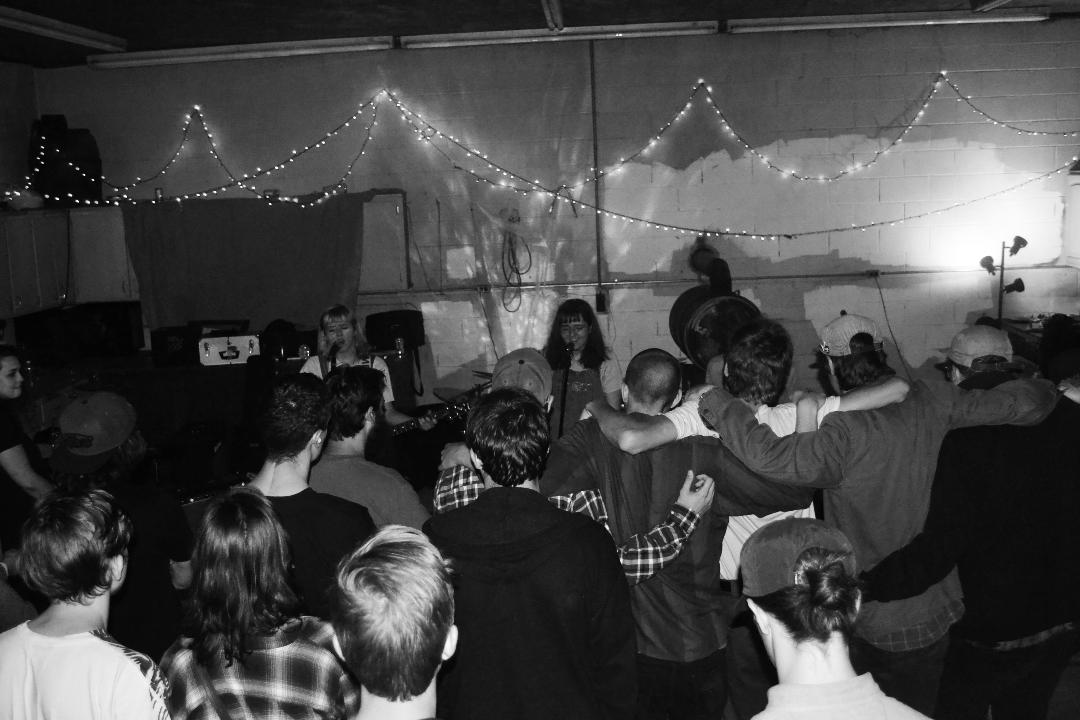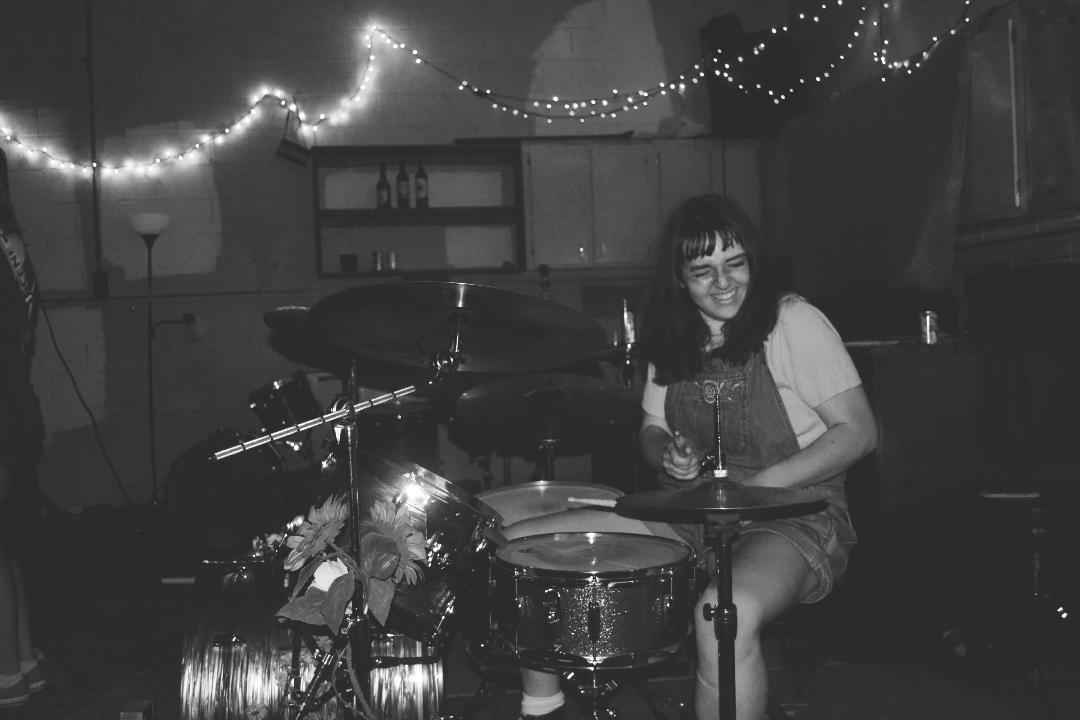 If I had to imagine my dream band it would L.A. Dies. Well, that is giving my imagination too much credit because I couldn't have dreamt up something so beautiful. They are all my favorite things. They are creative, interesting, glittery, colorful, honest and incredibly talented. I couldn't ask for more. After seeing them perform I went home and listened to everything they have out. From their recent split with Dover and the Elevators to their song Sharks in Swimming Pools. I am happy to report that everything they do is amazing. Yes, all of it is great. I am especially drawn to their song Hide. It was released at the end of 2015. It reminds me of being little spinning in circles, laying on the trampoline looking at the clouds and wishing I could grow up faster. It reminds me of being older and wishing I could be young again. You know the feeling? Their song Calm from their EP the sound of everyone breathing in at once is powerful and hypnotizing. Their song Sharks in Swimming Pools is captivating and relatable with lyrics like feel free to put me in your past, we're not so safe in our happy place and don't have to play it safe if we don't want to. Literally it is all so good. I highly recommend hanging out on their Bandcamp for awhile and enjoying it all. I can't wait for their new music. I can't wait to see them perform again.
I am a fan.
-Anna
L.A. Dies is Myra, Melody and Aaron...
Myra: Melody and I met when we were nine, and have been writing music together since then. We picked up our instruments a little later on and tried working with other musicians in different projects. L.A. Dies started as a side project when we were about 15 or 16. We didn't plan for it to be our main focus initially. It was just us half-heartedly exploring a new direction as a two-piece, since we originally planned for otherwise. One day, we decided we wanted to create an album. That became Time & Space, which was mostly us experimenting with our sound and exploring what we were capable of making as a two-piece. Through that process, we shifted all of our attention to this band and realized that what we were passionate about doing was what L.A. Dies had become. Aaron came in a little later. That bass amp is heavy, you know? All jokes aside, it's like, really really heavy.

The name
Melody: Honestly, it's kind of a boring story. Myra and I were playing around with words and trying to come up with band names. We realized ladies spells L.A. Dies if you put some dots in it. It was the only band name we came up with that we didn't hate

Algebra, Canada and pizza
Aaron: By day, I'm actually a high school Algebra teacher. By night, I'm a Domino's delivery driver. I'm an avid record collector and I love discovering new music by flipping through the used bins of any record store I can set foot in. I've been a musician since I was about 10 or so. I started playing piano first by spending hours listening to Ben Folds Five CDs and learning the songs by ear. I picked up the guitar and, subsequently, bass a few years later. For the band, I carry the bass amp. I'll pick it up and walk with it for a bit until I get to the place where I'm supposed to put it down. Then I play the bass until I'm supposed to pick it up again.

Melody: I was originally born in Canada in 97' and moved to the U.S. when I was really young. I grew up with a love for music and photography and haven't changed much since. I play guitar and sing in L.A. Dies. Even if it's in a small way, my goal is to inspire hope, love, and empowerment as so many other musicians have done for me personally. I spend my down time watching Grey's Anatomy and cryin' into a bag of Chester's puffcorn.

Myra: I'm a Domino's delivery driver, too! I've based my future around being in a band long-term ever since I realized I wanted to be a musician while playing guitar hero. Since then, there's been nothing else for me besides creating. I write a lot of poetry, which usually turns into lyrics. In the band, I play drums.
Lynchburg
Aaron: I've been going to shows in Lynchburg for a few years and I've definitely watched it grow into something great.

Melody: As far as L.A. Dies goes, we're still relatively new to Lynchburg and Roanoke's music scenes. I think the fact that they're sort of smaller cities makes it easier for the music scene to thrive. There aren't as many shows but when we do have them, everyone is really excited and supportive. And it helps that Lynchburg's a college town.
Aesthetic
Myra: We spend an embarrassing amount of time on it. It started off with us just wanting to present ourselves as unified as we wanted to sound, but then became more of an outlet for the feeling we wanted to portray through an image, be it our live shows or general aesthetic. It's important to us to pay attention to detail, and to put as much effort as possible into every aspect of the band. That being said, it does feel very natural to us. We probably feel the most confident doused in glitter, flowers, and pastel face paint.
Influence:
Melody: I think our own musical influences really affect our sound as a whole. Personally, The National, Sylvan Esso, Coldplay, Sufjan Stevens, Radiohead, Glass animals, Mimicking Birds, and Fox Academy are just some that inspire me to make music.

Myra: We all share a lot of musical influences. If I had to narrow it down, I'd probably go with Interpol, The National, Sufjan, Beach House, Porches, Fox Academy, (Sandy) Alex G, Tame Impala, Vampire Weekend, Daughter, The Smiths, and Beach Fossils. You know, just to name a few.

Aaron: For me, American Football, The National, The Velvet Teen, Eluvium, Slint, Sigur Rós, Stars of the Lid, and (Sandy) Alex G are huge influences in my songwriting. I also owe everything to Ben Folds Five. Everything.
L.A.Dies + Dovers and the Elevators
Aaron: The tour was in support of the Victoria Split and it was a blast! That was actually our second time touring with Dover & the Elevators. They're like our brothers at this point. Ryan, who plays guitar and sings for Dover, actually booked the first L.A. Dies show at his house. Both tours were incredible experiences we wouldn't have wanted to have with anyone else. Fun fact: The artwork from the split came from polaroids from our first tour together.

Melody: Tour is really super great and makes the rest of life seem less cool. There's always a lot of Taco Bell involved.

Aaron: You can find the split on our Bandcamp or Dover's. We have cassettes and 7"s available! The collaboration stemmed from a dare where each band had to write songs based on inside jokes between us. The follow-through was releasing the split with the two songs, affectionately named after Victoria Goodman, our friend and sister.

The future
Most of the songs we play live now are new and we're actually in the process of recording those songs (and more). We're looking to release an album later this fall.
We're touring up north this summer, though the dates are not all set yet. All the details will be up on our Facebook soon.
- Myra, Melody and Aaron
Connect